Why Search Engine Optimisation (SEO) is Critical for Your Business!
No matter the size or location of your company / business, there is one central place your potential customers (your main "target market") often hang out… and that's on the internet using a search engine (such as Google, Bing and Yahoo) to find the products and services they need.
While word of mouth referrals will always be one of the best ways to obtain new clients and customers, there is no denying the effectiveness of internet search results for providing the required product or service someone is looking to buy. Below I have gone into some search engine optimisation basics from a customer acquisition and increasing customer enquiries perspective, rather than technical seo.

Why is Search Engine Marketing So Important?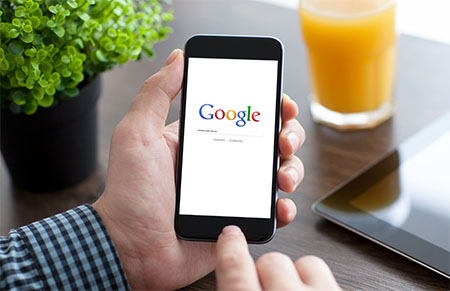 Just think to yourself if you have ever looked for any product or services yourself by doing a Google search or similar search engine on the internet? This may have been from your home or business computer, or more commonly now from your mobile phone or device. Whatever the device I bet you have used internet search for something such as finding a present for your partner, a repair service, finding the nearest coffee shop, restaurant, hardware store to you, even comparing prices on an item you're considering and so on.
The point is that when someone is looking to purchase the service or products you sell, you want your company or business to appear on the first page of the search results! These are customers close or ready to buy right now. They are also your exact target market, searching for supplies of what they are after. If you are not on the first page of the search results you are almost invisible. While exact figures vary, it is commonly accepted that around 80% of users will never click through to the second page of search results!

SEO Provides a Great Return on Investment
Compared to traditional forms of advertising performing SEO and marketing to increase your organic search results onto page one of the search engines provides an excellent return on investment. This is because through the process of search optimisation of your website, you are focusing on improving your results for the exact search terms, with high buyer intent, that your potential customers will be using when they are looking to purchase. Therefore, your spend on SEO services, results in highly targeted traffic and customer enquiries when they are close to buying. The flow-on is a higher conversion rate for sales and therefore higher ROI.

Local Business SEO Services
SEO services for local business (commonly called Local SEO or local search optimization) is the great leveler between large corporations and local businesses (big or small) that may not have the same budget to spend on advertising. This is an important, but often overlooked aspect that really is critical. Large corporations often have the money for TV ads, billboards, newspaper, media and so on, however all these forms of advertising require large advertising budgets, are only slightly targeted and in some cases (such as papers) are a declining market which is being replaced by digital or internet based alternatives. It therefore makes sense to focus your advertising budget on:
Places where your exact target audience is looking;
Appearing at the time they are closest to buying (high buyer intent);
A medium that is expanding and being used by more and more of your potential customers; and
A strategy that provides both results AND high return on investment (ROI).
Search engine optimisation (SEO for short) covers all four of the above points better than any other advertising medium I am currently aware of … By far!

Reach SEO is a leading SEO company in Brisbane, servicing companies in the south-east corner of Queensland, in particular SEO Sunshine Coast, search engine optimisation Gold Coast and Brisbane SEO services. We are proud of the help and results obtained for our clients, in a variety of national and local industries.
If you'd like to reach more of your customers, at a time they are looking to purchase, for a fraction of the costs of traditional advertising then please contact Reach SEO now…
Reach SEO
Level 54
111 Eagle Street
BRISBANE Queensland 4000
Australia

Phone: (07) 3106 3371